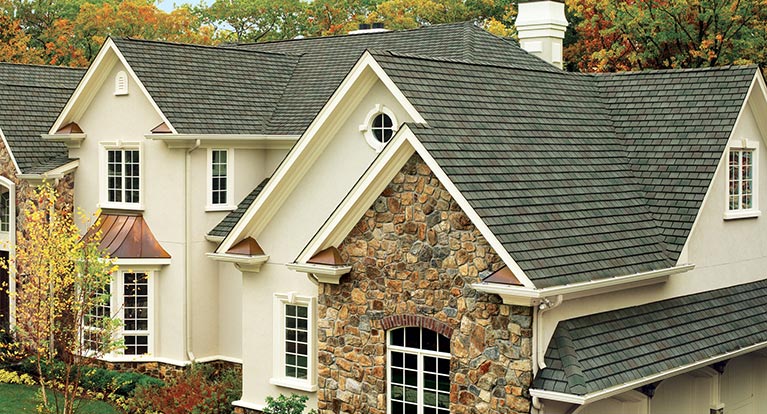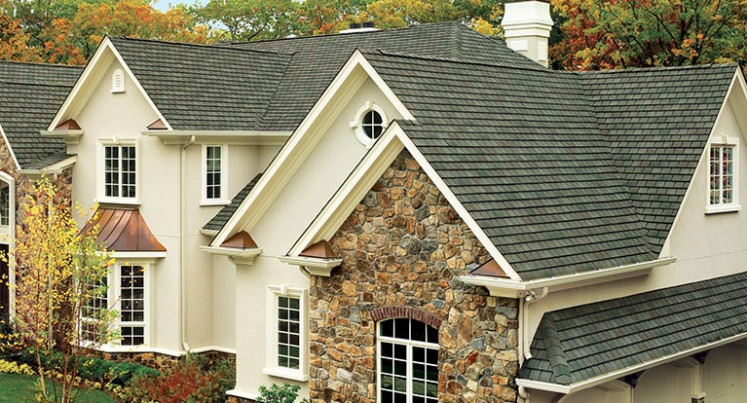 A persons home is the place that they can find peace and should be something they are proud to come home to. If you are proud of your home then the people who work on it should be too. Our goal at Refined Exteriors is to provide reliable and trustworthy contracting services that result in an excellent finished product that both our clients and our employees can be proud of.
Refined Exteriors is the product of two long-time friends who, after spending time in the corporate world, decided to pursue their goal of starting a company and building something from nothing themselves. Jason Saunders had spent his prior professional career working for a roofing materials manufacturer and Jon Drew worked in corporate and investment banking. The two saw an opportunity to pursue their entrepreneurial dream in an industry with the ability to provide their customers something that everyone needs, a safe and comfortable domicile to come home to. The goal of Refined Exteriors is to bring an elevated level of professionalism and customer-first mentality to the contracting and remodeling industry's. Working with a contractor who is reliable, trustworthy, and accountable is a must when the decisions have such a large impact on the customer. It is obvious that an extensive understanding of the roofing, siding, and gutter industries is key in your selection of a contractor, but selecting a strong business with best operational practices can be just as important to a customer. Mr. Saunders and Mr. Drew believe that their combination of professional backgrounds, customer awareness and focus on problem-solving in order to keep the promises that Refined Exteriors makes, will lead to satisfied customers and a successful business and we think you will agree.
Jason Saunders earned his bachelor of science from Purdue University with a major in financial planning with minors in communications and entrepreneurship. After completing his degree Jason began to work for one of the country's largest roofing manufacturers. Jason was responsible for helping develop the business of contractors as well as keep his distribution channels stocked with product. In this role Jason was able to learn the operational details of the companies he was working with, to better assist with business development. In his tenure with the company Jason sold over $100 million worth of products, and helped grow key contractor accounts. Through thorough hands on training from the manufacturer whom writes the specifications for proper installation, Jason has an abundance of knowledge pertaining to the correct way a job needs to be installed. In this role Jason was responsible for facilitating extensive hands on training sessions for contractors and their crews focusing on proper installation, including bringing in industry experts to review unique products. Jason frequented job sites to oversee installations and ensure their accuracy as well as address any problems may they have risen. Another responsibility of the position was to evaluate completed projects for defective material as well as improper installation. During which time Jason developed an extensive knowledge and ability to identify issues with installation as well as potential future issues with the material installed. With a strong entrepreneurial drive and extensive industry experience Jason started Refined Exteriors, to help bring a level of professionalism and client first attitude to the building materials industry.
Jon Drew also earned his bachelor of science from Purdue University with majors in management and accounting as well as a minor in finance. After completing his degree Jon entered the finance industry starting out at one of the largest banks in the country in a credit underwriting role covering commercial, middle market and large corporate clients. In this position Jon was responsible for evaluating loan structures and credit worthiness for companies with annual revenues ranging from $30 million to over $50 billion. Through this role Jon was able to build a solid understanding of credit strength and operational strategies over a wide variety of industries and organizational structures. Following his time as a credit underwriter Jon transitioned into a client facing role responsible for municipal bond origination, which helped non-profit organizations borrow money at a lower cost than would be available to a for profit organization. During his time in this position Jon was an active team member on 35 financing's amounting to nearly $3.1 billion in bonds sold to public markets. In this role Jon gained a further understanding of financing structures and origination practices as well construction management on some of the projects financed. This professional background allows Jon to establish Refined Exteriors as an organization who does the right thing and builds a strong and sustainable model while simultaneously understanding the financing solutions we offer to our clients in order to keep their interests first.