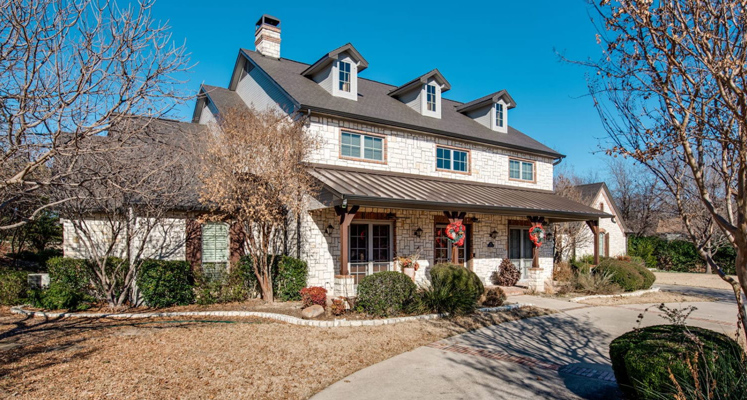 Complete Roof Replacement Services for Morrison, CO
Your roof has a tough job. It protects your Morrison house every day from the forces of Mother Nature while adding beauty to your home's exterior.
But roofs don't last forever. If your roof is getting on in years or has suffered storm damage, it's time to consider a roof replacement.
Refined Exteriors has the expertise and materials to give you a long-lasting and attractive roof that will do its job for years to come.
Is It Time for a Roof Replacement?
How is your Morrison roof holding up?
If you see any of these signs that it's time for a roof replacement, don't procrastinate. Ask Refined Exteriors for an inspection and solutions for these issues:
Cracked tiles or shingles
Water damage
Sagging or warped wood
Gaps in the wood
Missing shingles
Sunlight entering the home
Increased energy bills
"We talked with a lot of contractors after the hail storm in 2017 and were extremely happy with our decision to work with Refined Exteriors to replace our roof and gutters. They handled everything with the insurance company and made the process super straightforward."
Denny C.
Quality Roofing Products for Morrison
Every exceptional roof starts with exceptional materials. As your trusted Morrison roofing company, Refined Exteriors is committed to using only the most attractive and durable roofing products on the market.
Our clients get their pick of:
Morrison's Roofing Contractor of Choice
As Morrison's premier roofing contractor, Refined Exteriors follows the highest standards in performing roof replacement and repairs.
We offer free estimates before every project and help you choose the perfect roofing products for your house. Our crew works with attention to detail and keeps the worksite clean. At every step, we are happy to answer your questions.
Your Experienced Morrison Roofing Company
Morrison, CO, is a great place to live and play. Music lovers especially are drawn to nearby Red Rocks Park and Amphitheatre, a one-of-a-kind music venue built into the rocks.
For an exceptional roof experience, work with the experts at Refined Exteriors. If the condition of your Morrison roof concerns you, we have the solutions you need. Schedule a free consultation today, and we'll give you the roof replacement you deserve.