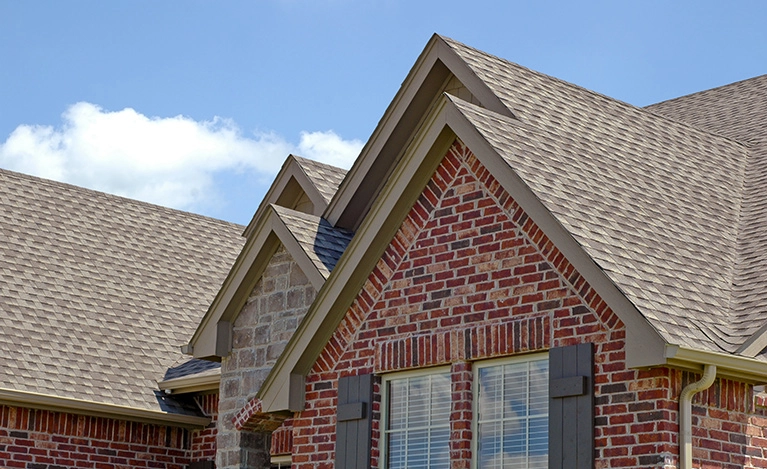 Professional Roof Replacement and Roofing Repairs in Englewood, CO
Your roof is an integral part of your Englewood home. It protects your house from the elements and adds to its curb appeal⁠—until it ages or sustains damage. If your roof has seen better days, talk to the experts at Refined Exteriors. Our comprehensive roof replacement and roofing repair services are designed to give every Englewood resident a roof to be proud of.
Roof Replacement Services for Englewood
When you need a new roof, call the experts at Refined Exteriors. Our experienced team of licensed roofing contractors is dedicated to high-quality workmanship and materials. Our Englewood clients are confident in the roof replacement services they receive from Refined Exteriors because they know when they work with us they're getting:
A GAF Certified Green Roofer
A personal consultation process
A large selection of durable, attractive roofing materials
Englewood's Favorite Roofing Products
Every Englewood homeowner can find the exact roof they want from our selection of top quality roofing products. We carry the best brands and materials so you get all of the benefits of the type of roof you choose. Here are some of Englewood's favorites from Refined Exteriors:
Asphalt Shingles – Versatile, affordable asphalt shingles are perfect for both traditional and contemporary homes. They are low maintenance and easily repaired. Pick from many colors and styles.
Wood Shakes and Shingles – Wood gives every house a warm, natural look. Our wood shingles are pressure treated to be fire retardant and resistant to damage and decay. They can easily last 10 years longer than other roofing materials and come in multiple styles.
Tile Roofing – Nothing stands out on a roof like Spanish-style tiles. Made of clay or cement, roof tiles are surprisingly durable and weather-resistant.
Expert Roofing Repairs
If your roof has suffered storm damage or regular wear but still has some life left, Refined Exteriors can make it look like new again. We are experts at roofing repairs for both residential and commercial buildings and will even work with your insurance company to make repairs as easy as possible.
"The team at Refined Exteriors is second to none! From the initial contact with them to the final nail being driven, this team worked with a level of professionalism, dedication, and realism that I was not expecting from a roofing company. Thanks Refined Exteriors!"
-Darren W.
Your Englewood Roofing Contractor
Friendly Englewood has long emphasized community feelings of neighborliness and hometown spirit. Refined Exteriors is proud to contribute to Englewood's tight-knit neighborhoods by protecting and beautifying homes with quality roofing services. If you're looking for a roofing contractor who serves your community, check out what your neighbors have said about our work for them. Then schedule a free consultation to learn more about what we can do for your roof.