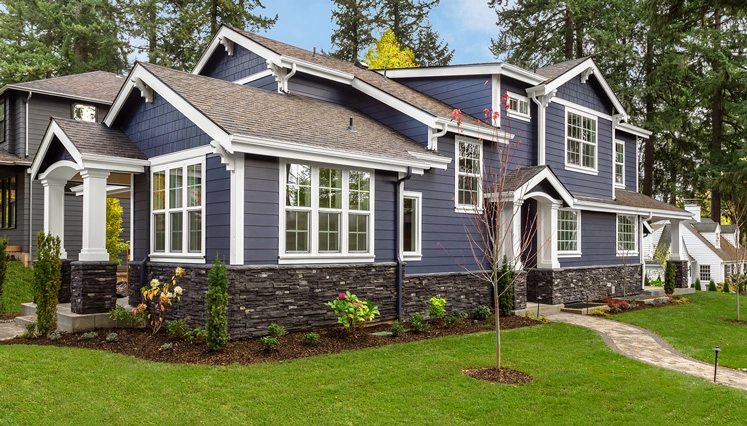 Think about the siding on your Littleton home. Can you confidently say you love everything about it, from its style to its color to the protection it gives you and your family?
If the answer isn't a complete, 100% yes, it's time to work with the superior siding services of Refined Exteriors to help give you a home that you love.
Why You Need New Home Siding
Many homeowners don't realize the signs of when they need new siding. It can honestly be as simple as you want your home to have a refreshed exterior.
Other signs you need new exterior siding include:
Cracked, broken, or dented siding
Leaks from the outside into the walls or ceiling
Pests and rodents getting inside the house
High energy bills from air leakage
Dull or discolored siding
Once Refined Exteriors identifies what your siding needs are, we move on to helping you create a personalized look for your home with our siding services.
We Use Only High-Quality Materials



Refined Exteriors prides itself on only using high-quality materials that will give your customers what they deserve without breaking the bank. Our No. 1 choice is Hardie board siding, also known as James Hardie siding.
Durable and versatile in color and style, James Hardie Siding is a no-brainer for Littleton homeowners looking to secure their home's exterior future. It's non-combustible and less likely to dent or crack, making it a fully functional siding for every kind of home.
You've probably seen a popular choice of style throughout Littleton using James Hardie siding called board and batten.
Featured Projects In the Littleton Area:
We heard from a Littleton, CO homeowner who was concerned about their window sills. They noticed their wooden trim sills rotting…
"Refined Exteriors undertook a complete exterior remodel on our property. This included roofing, siding, porch deck replacement and fencing. They worked tirelessly to make sure that we were satisfied with their work at all times and were very communicative, responsive and friendly."
Christopher Y.
Littleton's Choice Siding Installation Company
Refined Exteriors understands the style and aesthetic of the Littleton community—ask our customers. They love working with us because we:
Have great communication
Provide a clean workspace
Personalize each service
Get the job done on time
Are part of the local community
Schedule a free consultation today to get the process started to get to a home exterior you love.