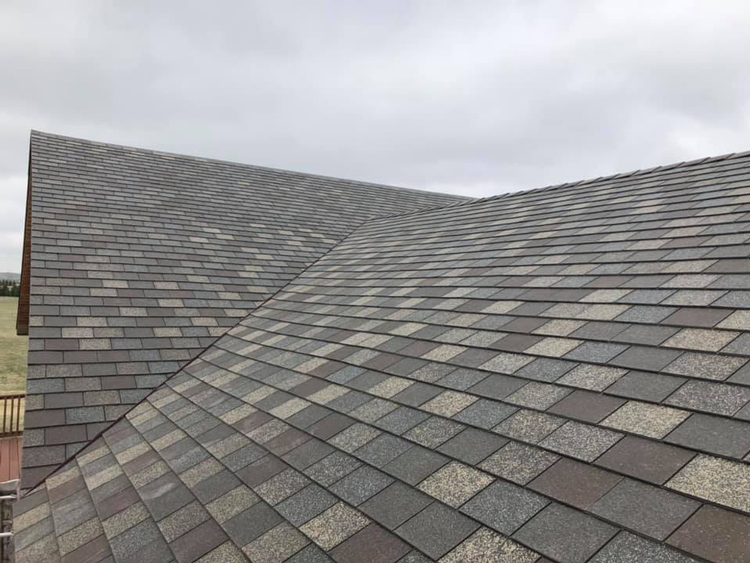 Has your roof suffered hail damage? Whether you've had a recent run-in with hail or you have experienced hail damage in the past, one thing is certain. You don't want it in your future. Finally, there is a roofing shingle that is made to resist hail damage.
Colorado homes experience more than their fair share of hail. With Denver a part of "hail alley," many Denver homeowners even have to perform multiple roof repairs or replacements within a few years span. In fact, a National Insurance Crime Bureau news release stated that Colorado remains the second most common state to file insurance claims for hail damage in the nation.
As a local Denver roofing contractor, we believe your roof should protect your home, and you shouldn't have to fret about it. While certain asphalt shingles work to protect your home from hail damage for a time, synthetic roofing shingles are the latest in roofing technology, bringing resilience to hail that will leave you at peace in your Denver home.
How Synthetic Shingles Resist Hail Damage
You can choose from a wide variety of shingle options when it comes to your roof, but taking into account the amount of hail and hail damage Denver homes experience, seeking out a shingle that will resist the impact of hail is essential to your roof's lifespan. That's where the synthetic shingle comes into play.
Synthetic shingles outperform asphalt shingles with their ability to resist hail damage in several ways:
The synthetic shingles come with a 5-year hail warranty. You don't have to fret about whether or not the shingles will last as Revia covers its shingles against hail for 5 years and other coverage benefits.
Unlike asphalt shingles that have granules on their surface, synthetic shingles don't lose their ability to protect your home from granule loss because they do not have granules.
The synthetic shingles are class 4 impact-resistant, which makes them one of the best options for hail-prone areas.
Achieving a Class 4 Impact-Resistance Rating
Hail-resistant roofing shingles will be classified according to their resistance to impact. This classification system falls on a scale of 1 to 4, with class 1 being the least resistant and class 4 experiencing the best resistance. With the F-Wave, Refined Exteriors' recommended synthetic shingle, receiving a class 4 classification, it provides the best impact resistance a roofing shingle can have.
The shingles are tested by dropping steel balls of various sizes from a variety of heights twice onto the field and edge of the shingles. The fiberglass backing must not crack or break. The various classifications are determined as follows:
Class 1: A 1 ¼ inch Steel ball from a 12-foot drop
Class 2: A 1 ½ inch Steel ball from a 15-foot drop
Class 3: A 1 ¾ inch Steel ball from a 17-foot drop
Class 4: A 2 inch Steel ball from a 20-foot drop
The class 4 shingle classification mimics the impact of large hail the best to help determine the shingles that will best protect your home from hail damage. Class 4 shingles have greater wind resistance than other classifications as well.
Take the Stress out of Hail Season
Your roof is an extremely important structural element to your home. It should not be the cause of your stress. With a professional installation of the latest in roofing technology, you can feel secure in the performance and protection of your roof.
As class 4 hail-resistant shingles, the F-Wave shingles are top-of-the-line in fighting hail and wind damage. But the F-Wave surpasses asphalt in that it doesn't weaken from granule loss.
At Refined Exteriors, we offer professional installations of the Revia F-Wave synthetic shingles to ensure you get a roof that looks great, adds home value, and protects from harsh weather. Schedule a free consultation with our roofing contractors for more information.