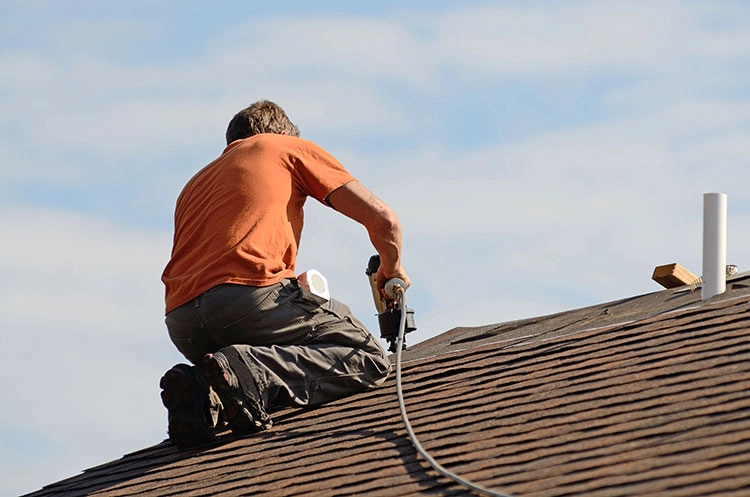 Can you think of a single person who enjoys repairing or replacing his or her home's roof? No one likes spending the time or money it takes to get an updated roof due to damage and wear.
Over time, your roof shingles experience damage and deterioration, and one of the largest factors for this destruction is the weather. Hail and wind are major weather factors that can cause extreme damage and leave your home defenseless.
Denver homes experience their fair share of winter storms involving, snow, ice, hail, and extreme winds. And with these storms, roof repair becomes inevitable. So, what if there was a roofing material that could help prevent damage from the storms and lessen your need for roof repair and replacement?
Many homeowners are replacing their old worn-out shingles for new, impact resistant (IR) shingles to help combat mother nature's sting. But are IR shingles really worth the investment?
Our team at Refined Exteriors has compiled answers to some common questions about IR shingles to help you make the best decision for your home.
What are impact resistant shingles?
IR shingles are a class 4 shingle specially manufactured with a SBS (styrene-butadiene-styrene) modified asphalt formula — which is also known as rubberized asphalt — to withstand the impact of hail more effectively.
To obtain this superior roof shingle, manufacturers mix the SBS with a normal shingle, binding them together and creating a rubbery, more flexible shingle, which can undergo greater impact than traditional shingles and still not crack. Utilizing the SBS formula can provide both the benefits of increasing a shingle's impact resistance and helping it weather better over time.
The range of IR products varies per manufacturer, but most have multiple architectural and designer IR products, which tailor your roof to your home's style.
What does class 4 mean?
When it comes to shingles, class 4 shingles are the highest classification you can get when it comes to hail damage resistance. They are associated with the UL 2218 impact test, which involves dropping a two-inch steel ball from 20 feet high onto the shingle and examining whether the shingle cracks or not.
When the backing on a shingle breaks, it creates an entry point for water to potentially make its way to your underlayment, decking, and even into your home. Having shingles that are less likely to crack decreases the chance of water damage overtaking your home's interior.
The truth about common misconceptions of IR shingles
It is important to note the truth regarding a couple misconceptions associated with impact resistant roof shingles.
IR shingles are impact resistant, not impact proof. After a hail storm, your shingles may still experience some granular loss and dents at impact points. So while an IR shingle may reduce these effects, the real benefit lies in the rubberized material making your shingle less likely to crack from the impact.
If the shingle cracks it is not always due to a defect with the product. This is perhaps one of the most relevant misconceptions homeowners have regarding IR shingles. The UL 2218 test mentioned above is not a one size fits all representation of everything mother nature can throw at your home. While it can formulate a standard upon which to classify shingles, your actual roof may see larger and more frequent hail than the test circumstances simulates. Any of these variables can lead to cracking in your shingles.
Even with IR shingles, manufacturer warranties do not cover hail damage. While roof shopping for your home, sellers may tell you that the manufacturer will cover your roof if you have hail damage, and insurance won't even have to get involved. This pitch will sound too good to be true, because it is.
However, impact resistant shingles are not a scam. They have been proven to withstand the effects of hail better than other asphalt shingles. But while researching and shopping for new roofing shingles, it is important to maintain realistic expectations on all product performances.
Are impact resistant shingles worth the investment?
The real question for homeowners boils down to whether or not IR shingles are worth what they cost. The truth of the matter is that IR shingles can cost a homeowner 50 to 100 percent more than standard asphalt shingles.
With that being said, IR shingles may not be the most profitable option for homeowners who live in regions of the country that do not regularly experience major wind or hail. But for homeowners that face these weather conditions, IR shingles can be a great investment.
For starters, using IR shingles can extend the life of your roof. Not only do they protect your home from major storms, which could otherwise destroy normal shingles and cost you a roof replacement, but they also weather better than regular asphalt shingles. Not having to replace your roof as frequently is both a time and money saver.
Impact resistant shingles can also provide potential savings on your home insurance. Due to the decreased risk of hail or other damages resulting from wind, insurance companies in cities like Denver, which are prone to hail, take IR shingle into consideration for insurance pricing.
Installing IR shingle the Right Way
If you are choosing to make the investment in IR shingles, do it the right way by hiring a roofing contractor you can trust. Within the list of our many certifications, we are a GAF Master Elite contractor and a GAF certified green roofer. Your home remains our top priority.
It's time to stop worrying about your roof every time a storm hits. Contact Refined Exteriors today at (720) 360-1611 to schedule a free roof consultation and quote. Let us install the shingles your roof deserves so you can have peace even in the midst of storms.