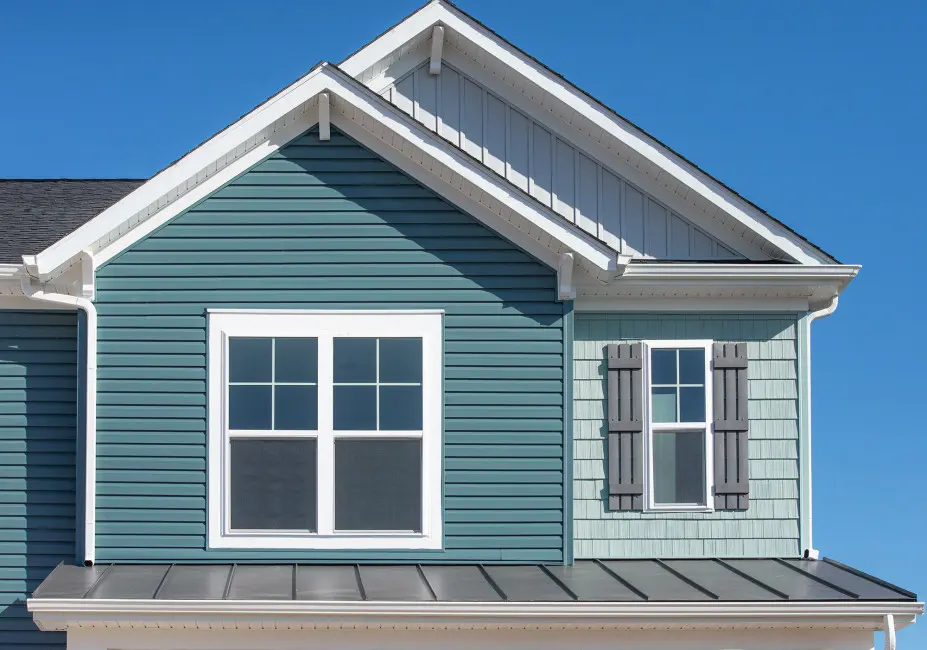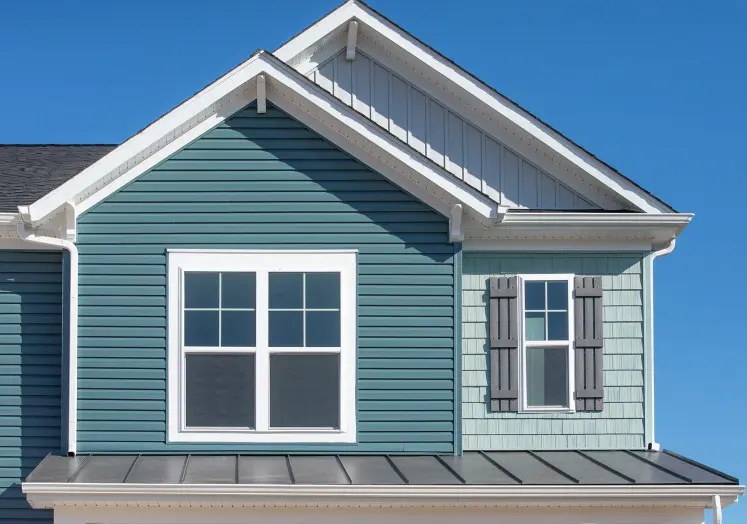 With hundreds of options to choose from, selecting the perfect siding material, style, and color for your home's exterior can be daunting.
However, if you've already determined you like the popular, classic look of horizontal siding, you may be debating between two options—Dutch lap and clapboard siding.
Keep reading to discover what makes these two siding options unique and how to choose the best style for your Denver home based on factors like architecture, cost, durability, and more!
What Is Clapboard Siding?
Clapboard siding, also known as lap siding, is the most popular siding style in North America. This siding style was popularized in the early 1800s, although it existed to some extent as early as the 1600s and consisted of hand-split oak, ash, and cypress trees.
Clapboard panels are long, narrow, and flat. When the boards are attached to your home, they're overlapped on top of each other. They're known for their clean lines and edges.
What Is Dutch Lap Siding?
Dutch lap siding is a variant of clapboard siding that originated in the late 1800s. Since this siding was hand-carved, it was expensive to make, making it popular and desirable among homeowners during this period.
Dutch lap siding consists of long, narrow panels, like clapboard siding. However, instead of clean lines, each board features a concave face and notch at the end, where the boards overlap. The notch casts a shadow between each panel, creating a distinctive appearance. Dutch lap siding is considered a more modern style than clapboard siding.
What Are the Differences Between Clapboard and Dutch Lap Siding?
Though Dutch lap and clapboard siding are similar, they do have notable differences to consider before installing either of these attractive siding options, such as:
Architecture
As we mentioned, the significant difference between these two siding options is their appearance. However, the stylistic differences between each siding can impact the type of architecture they'll complement best.
Dutch lap siding looks excellent with architectural styles that were increasing in popularity when the siding was introduced, like Colonial, Gambrel, Victorian, and Greek Revival homes. You can use this siding with other decorative exterior features, like shingles and trim, on more detailed styles, like Victorian homes, and allow it to stand alone for more simplistic styles, like Gambrel homes.
Clapboard siding is popular for homes that originated in New England, like Colonial, Cape Cod, and Saltbox homes, and other classic styles, like Farmhouse, Ranch, and Craftsman. Since clapboard siding has such a traditional, timeless look and offers so much versatility, it's an excellent option for many architectural styles—from historical houses to modern dwellings.
Material
Dutch lap siding and clapboard siding were both originally made from real, natural wood. However, wooden siding is prone to damage from moisture, pests, fire, and weather, making it difficult to maintain and costly to upkeep.
Today, most homeowners choose a durable, low-maintenance material, like vinyl, fiber cement, or engineered wood, over natural wood siding. Most brands offer a wide range of styles, including clapboard and Dutch lap, so it's most important to choose a material that matches your remodeling budget, your region's climate, and your long-term goals for your home.
Color
Although you can choose whichever color you would like for your siding, different colors accentuate the unique features of these two siding options.
Dutch lap siding tends to look best in lighter shades, like white, gray, tan, or blue, emphasizing the shadow between boards created by the notch. It's best to steer clear of dark colors like brown, green, or red to truly highlight your siding's decorative qualities. 
Clapboard siding has a more straightforward design, so choosing a color that matches your home's architectural style and region is best. Glimpse around your neighborhood to see which shades would complement the existing homes and choose a color palette that matches to boost your home's curb appeal.
Cost
When choosing between these two siding options, the material you select will significantly impact the price—regardless of the style. For example, vinyl siding is cheaper to produce and install, making it a more affordable option. Fiber cement siding is more expensive to manufacture and install, making it a most costly investment. 
However, since clapboard siding is more straightforward to install and easy to make, it's usually slightly cheaper than Dutch lap siding—but the cost difference is pretty minimal.
Durability
Like with cost, your siding's durability will be determined mainly by the material you choose. Typically, fiber cement, made from cement, sand, water, and cellulose fibers, is considered the sturdiest siding material on the market. 
Dutch lap siding does have an edge over clapboard siding when it comes to weather resistance. Due to each board's slope, this siding is less likely to accumulate rainwater and snow, resulting in less mold growth, rotting, fading, and general decay.
Determine the Perfect Siding Style for Your Denver Home with Refined Exteriors
Whether you are leaning more toward clapboard or Dutch lap siding for your exterior, our team at Refined Exteriors can help you choose the perfect style for your house. 
We don't sell a one-size-fits-all package, but instead, offer a wide range of services and products to find the best option for your home and budget. That's why we offer tons of siding materials, like fiber cement, vinyl, and engineered wood, to help you achieve the perfect look for your Denver area home. Learn more about our siding services to discover how we can transform your home with traditional, timeless clapboard or stylish, modern Dutch lap siding.