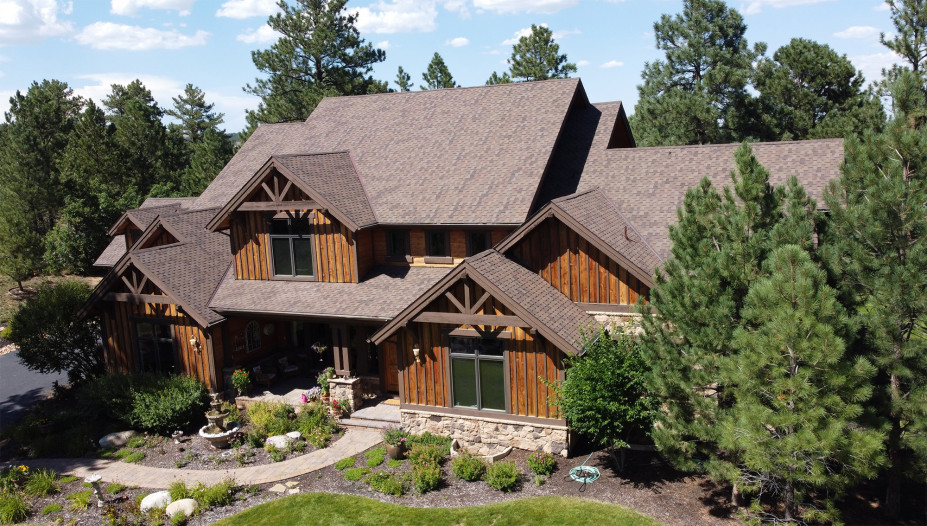 Experts Roof Replacement in Denver
Refined Exteriors offers roofing installation in the Denver metropolitan area. We maintain the highest standards in roofing replacement and roofing installation services. If your roof was recently damaged by a storm, or it is simply time to replace it after many years of great coverage, Refined Exteriors is here to help.
Your roof is your home's first line of defense against the elements, so when it starts to look tired or when there are leaks or other structural issues, a roof replacement can refresh the look of your home and better defend your house from weather, pests, and moisture.
F-Wave REVIA Synthetic Shingles
F-Wave shingles offer the two biggest benefits homeowners and commercial property owners desire, a beautiful look with lasting durability. They mimic the look of slate, cedar shakes, and asphalt but require less maintenance and are far more durable. Bringing their innovation to the forefront of the industry. F-Wave stands behind its synthetic shingles, offering the WeatherForce Advantage warranty, covering damage from manufacturing defects for 50 years. This includes a 15-year non-prorated warranty on labor and material, with additional coverage for the remaining 35 years, as well as 10- to 15-year coverage on wind and hail damage, algae resistance, and color fading. Put a stop to numerous roof repairs and replacements due to hail damage, with F-Wave's 5-year hail impact warranty.
GAF Roofing Products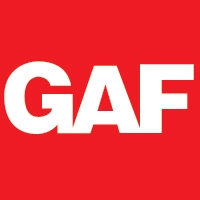 When roofing replacement are needed for your home, hire the trusted professionals at Refined Exteriors. Our licensed and experienced roofing installation contractors are properly trained and insured to protect you and your family. We use only the best GAF roofing products available and provide you with free estimates prior to beginning work. We work with you to choose the perfect product and exterior design for your home. We then walk you through all the project details and answer any questions you may have.
Refined Exteriors is a GAF Master Elite contractor, a distinction given to just two out of every 100 roofing contractors.
We offer roofing systems with exceptional warranties.
As a GAF Certified Green Roofer, Refined Exteriors shows concern for the environment.
Asphalt Shingle Roofing
Refined Exteriors offers a wide range of exceptional roofing products from leading providers and manufacturers. Whether your home is a contemporary or traditional style, a well-matched asphalt shingle roofing option is available. Asphalt shingles are an outstanding choice for many practical reasons: versatility, multiple color choices, variety of style options, overall great coverage, budget friendly, low maintenance, long lasting results and beautiful appearance. Asphalt shingles save you time and money on roofing repairs and replacements.
Wood Shake and Wood Shingle Roofing
Are you in need of a new roof and desire to make a distinct choice in materials? Just take one look at a home with wood shakes or wood shingle roofing, and the beauty of these materials will be evident. Wood shakes and wood shingle roofing products are manufactured from redwood, red cedar or cypress trees. If you desire to maintain a natural look, wood shake or wood shingle roofing products are not only beautiful and impressive, but also reliable choices.
Tile Roofing
Tile roofing is a unique, beautiful and popular choice to consider. Tile roofing is most prevalent in the southwestern portion of the United States, but the classic Spanish look of clay or cement tile roofing has caused its popularity to surge in other areas of the country as well. Like all roofing materials, tile has unique characteristics: outstanding appearance, exceptional durability, outstanding weather resistance, minimal environmental impact and the ability to increase property value.
Commercial Flat Roofing
While a variety of homes and buildings have a drastic slope to the incline of their roofs, many commercial buildings opt for flat roofs. A flat roof has only the slightest incline, making it appear and feel flat. Flat roofs give many industrial buildings a crisp, architectural appeal. If your current building needs a new flat roof, we can help make your commercial flat roof both structurally sound and attractive. And our roofing installation professionals are the trusted source for all your roofing needs.
Signs It Is Time for Your Home's Roofing Replacement
Cracked tiles
Water damage
Warped shingles
Sagging wood
Gaps in the wood
Missing shingles
Sunlight entering the home
Your Roof's Normal Wear
A roof needs to be replaced regularly due to normal wear from its rough job of protecting your home and family. The normal amount of time most roofs are expected to last is between 13-18 years.
Homeowners Insurance Welcome
Should your roofing project be covered by your home insurance, we are happy to work directly with your insurance company to provide the smoothest transaction possible. Our goal is to make this process as simple and painless as possible for homeowners.
Why Choose Refined Exteriors as Your Denver Roofing Contractor?
When you need a new roof, call the experts at Refined Exteriors. Our experienced team of licensed roofing contractors is dedicated to high-quality workmanship and materials. Our clients are confident in the roof replacement services they receive from Refined Exteriors because they know when they work with us they're getting:
A GAF Certified Green Roofer
A personal consultation process
A large selection of durable, attractive roofing materials
Contact us today to find out not only about quality roofing replacement options, but also explore other exterior services we offer.
Click the link below or call us today at (720) 360-1611 to schedule your free, no obligation estimate.