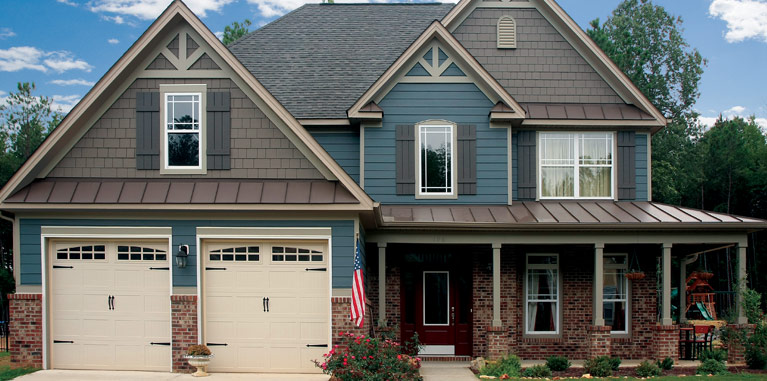 One way to keep your home both beautiful in appearance and low maintenance is to install quality siding. Attractive siding can add to your home's overall appeal and beauty, while also protecting it from harsh weather, dry rot and other damage. Whether you need siding on a new home or siding replacement on your Denver area home, Refined Exteriors can help.
The Benefits of Quality Home Siding
There are many reasons to install siding on your home, maintain it, and replace any damaged siding as soon as possible:
Siding offers excellent protection from Denver's extreme summer and winter weather.
Your home's exterior will look attractive for years after installation.
It resists insect damage and prevents cracks.
It's easy to clean and maintain.
Replacing damaged siding can help lower monthly bills by providing better insulation.
Today's siding looks great, boosting your home's curb appeal and overall value.
The Refined Exteriors Experience
We make siding installation and repair straightforward and stress-free, so you can concentrate on enjoying a home you're proud of. How do we do it? It's simple:
We pay attention to every detail so the job gets done right the first time.
We communicate clearly and frequently so you know exactly where the project stands.
We do our work professionally and complete it on time.
We give accurate, free estimates so you have no surprise costs.
"Refined Exteriors did a great job fixing our siding. Not only did they come out and match the color and type of siding, they did it quickly and efficiently. They kept us updated every step and got the job done quickly. I am a very satisfied customer and will most certainly be using them in the future!"
The Right Siding Products to Meet Your Needs
We work closely with you to help you select the best siding option to enhance your home's appearance and integrity. Our popular selections include:
Fiber Cement Siding
Valued for its durable nature and attractive appearance. It has also been often voted as one of the highest ROI projects for your home.
Vinyl Siding
Reasonably priced siding great for giving a home an exterior upgrade, especially if you're fixing it up and flipping the property.
Engineered Wood Siding
Allows you to achieve the customized look you want at an affordable price.
Learn more about how Refined Exteriors can help you with any new siding installation and siding replacement your home needs.
Click the link below or call us today at (720) 360-1611 to schedule your free, no obligation estimate.