Get Durable Fiber Cement Siding for Your Denver Home
Looking for gorgeous, resilient replacement siding for your home? At Refined Exteriors, we understand home remodeling choices can seem overwhelming. That's why we guide you through siding material options to find the best siding solution for your needs.
Fiber cement siding delivers beauty that's long-lasting. Its makeup provides the perfect combination of strength and resilience to stand up against Denver's weather.
The Outstanding Makeup of Fiber Cement Siding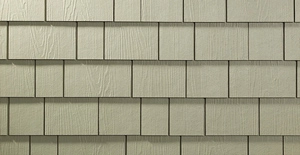 Fiber cement consists of cement, sand, and cellulose. When combined, this robust siding material, also called Cement Board Siding, creates the high performance you deserve. It's one of the most durable siding materials on the market. The strong makeup of fiber cement siding gives you great looks, outstanding protection, and peace of mind.
Benefits of Fiber Cement Siding
Durable

Attractive

Highly customizable

Baked-on color

Engineered for climate
Non-combustible

Pest resistant

30-year warranty

3rd-party tested

Low maintenance
Fiber Cement vs. Vinyl Siding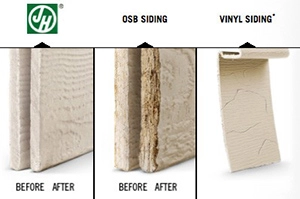 Vinyl siding is often chosen because it's cost-effective. Known for its insulation properties, vinyl offers indoor comfort and energy savings. However, when Denver's harsh winter weather hits, vinyl tends to become brittle and crack, leaving your home exterior vulnerable to moisture retention—which can cost you.
James Hardie fiber cement siding is up to 5 times thicker than vinyl, and stands up to the elements with ease. It resists damage from wind, rain, freezing temperatures and hail, and provides you with decades of high performance and low maintenance.
Pest-Resistant Fiber Cement Sets Denver Homeowners at Ease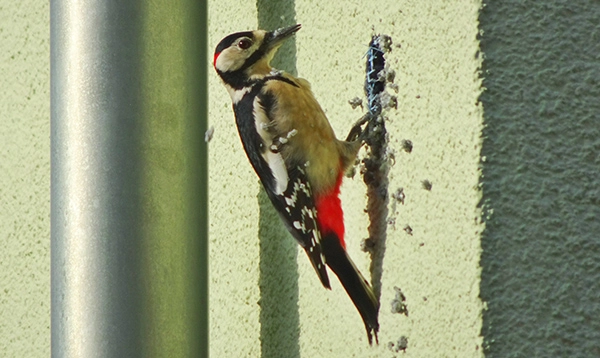 The strong makeup of fiber cement repels termites, ants, and bees. Fiber cement not only resists pests, but also protects your home from woodpecker damage, giving you assurance your home is well fortified.
Siding Designed for Green Building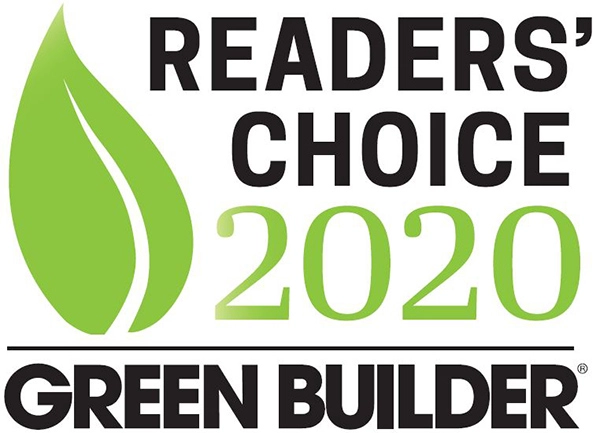 Fiber cement is an eco-friendly siding. James Hardie siding is made from natural and sustainable ingredients that are low in toxicity. At least 75% of the raw materials used to make James Hardie siding are locally sourced.
The most important factor in green building is durability, and James Hardie fiber cement qualifies:
Lasts 30-50 years
Resists moisture
Noncombustible
UV resistant

"Refined Exteriors did a great job fixing our siding. Not only did they match the color and type of siding, they did it quickly and efficiently. They also kept us updated every step along the way and got the job done quickly. I am a very satisfied customer and will most certainly be using them in the future!"
-Allison A.
Need Help With Financing?
We've partnered with select lenders to help you with all your home's exterior remodeling needs
Why 8,000,000 Homeowners Trust James Hardie Siding

Popular James Hardie siding is known for its outstanding endurance, exceptional curb appeal, and 30-year warranty. HardiePlank® lap siding has the esteemed backing of the Good Housekeeping Research Institute, and received the respected Good Housekeeping Seal. This extreme honor was granted after rigorous testing for fade resistance, moisture retention resistance, fire resistance, and more.
What Makes Refined Exteriors the Top Denver Choice for Siding Replacement?


An experienced siding replacement contractor is vital to the long-term performance of your new siding. Refined Exteriors is a James Hardie Elite Preferred Contractor, which means they install siding according to the strict standards set by the James Hardie company. Refined Exteriors delivers:
Fluid communication throughout your project
Clean job sites
Projects completed on time and in budget (no surprises)