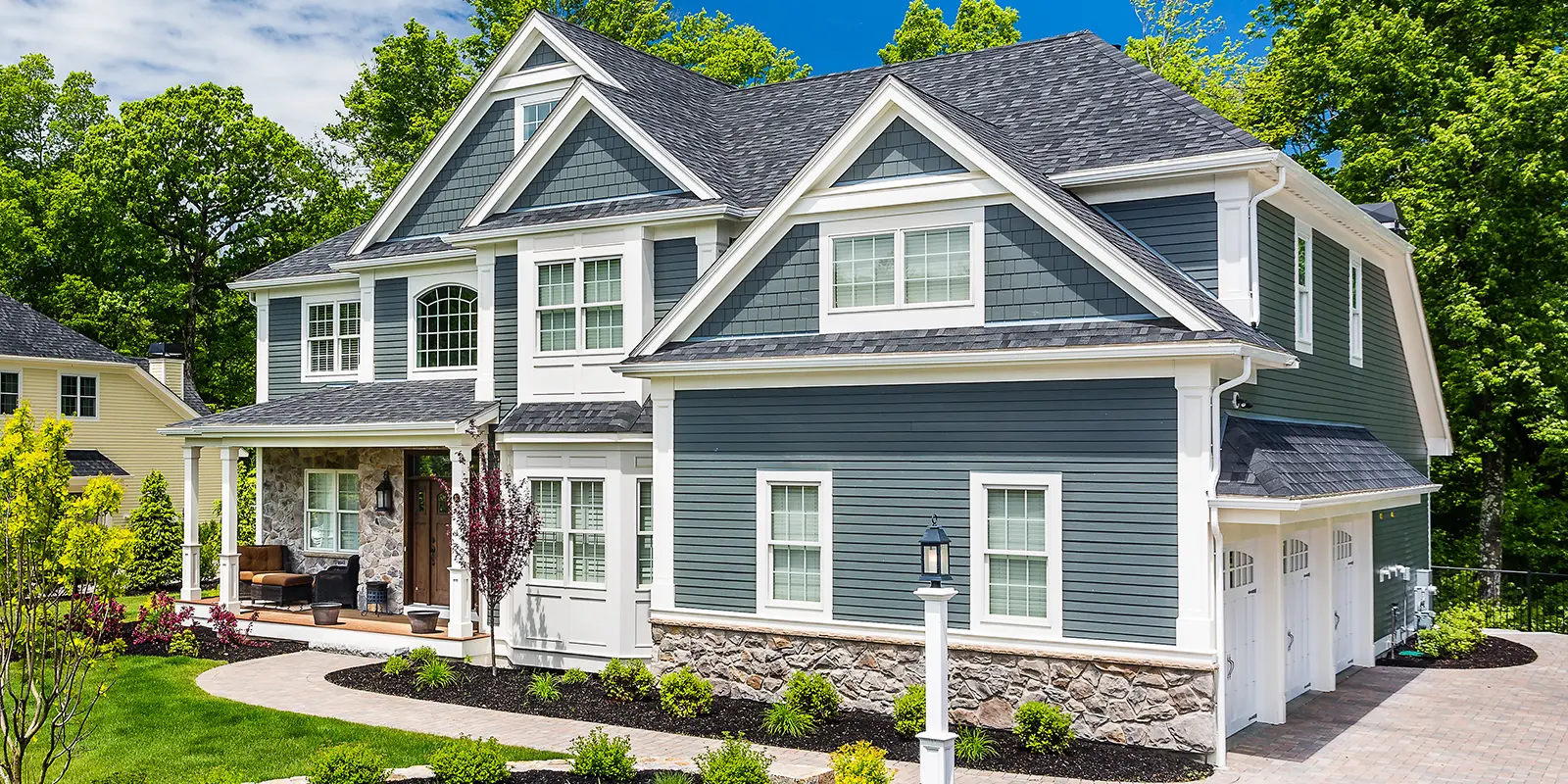 James Hardie Siding Contractor in Denver
Siding protects your Denver home's exterior so it needs to be durable without compromising style. Learn why homeowners choose James Hardie siding.
James Hardie Fiber Cement Siding For Your Denver Area Home


When you're ready to upgrade your home's siding, James Hardie fiber cement siding is one of the best products for Denver homes. Its versatility, superb quality, and variety of colors and styles give homeowners long-lasting performance and attractiveness. As a James Hardie Elite Preferred Contractor, Refined Exteriors provides you with excellent workmanship and quality Hardie siding that stands up against Denver's weather all year long.
The Benefits of Hardie Board Siding
When you choose to upgrade your Denver area home's exterior with James Hardie siding, you'll enjoy several benefits:
Fire-Resistant – James Hardie does not contribute to a fire, reducing your risk of damage from Colorado's wildfires.
Durable – An excellent product that is both durable and attractive
Colors – Amazing, lasting colors that don't easily fade
Maintenance – Easy to care for – simply power-wash it every few years to keep it clean
Weather – Endures weather extremes like cold, heat, wind, dampness, humidity and other environmental conditions
Curb appeal – Boosts your home's curb appeal and increases its resale value
Insect – Insect and pest resistant
Styles – Many style varieties to choose from, allowing you to customize your home's appearance – including lap siding, vertical siding, trim boards, shingles, HardieSoffit panels and weather barriers
Fire-Resistant Hardie Siding for Denver Homes
Did you know nearly 40,000 properties in Denver, Colorado, are at risk of wildfire damage over the next 30 years? The rising threat of Colorado wildfires may be scary to learn about as a Denver homeowner—and, understandably, you want to do everything in your power to ensure your home isn't included in this statistic.
James Hardie fiber cement siding is non-combustible and fire-resistant—making it an excellent option for homeowners in wildlife-prone areas like Denver. Unlike other materials, such as wood and vinyl, this durable exterior material won't melt, warp, or incinerate when exposed to a direct flame. Hardie siding also doesn't break down quickly, so if your home catches fire, your family will have plenty of time to escape, and the fire department will have ample time to extinguish the flames before they spread into your home. You can't prepare for every natural disaster that comes your way, but you can rest assured your family will be safe from wildfires after investing in James Hardie fiber cement siding!
James Hardie Siding Styles
Boost your home's value and curb appeal without sacrificing style. James Hardie siding is a versatile option that can be customized to fit your needs. Hardie Board siding offers a wide variety of styles that coordinate with popular home styles found in Denver neighborhoods, such as the Craftsman, Victorian, Ranch, Tudor and even the historical Denver Square styles.
---
HardiePlank Siding
HardiePlank Lap siding is not only our best-seller in the Denver area — it's also America's most popular siding earning the Good Housekeeping Seal and is an excellent option for your home siding.
Cedarmill
Smooth
Beaded Cedarmill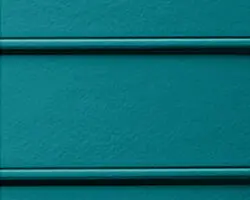 Beaded Smooth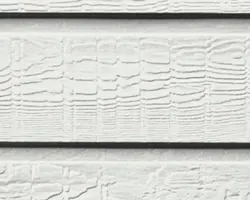 Colonial Roughsawn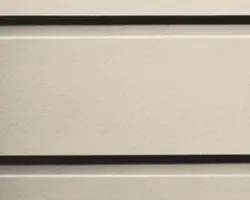 Colonial Smooth
---
HardieShingle
HardieShingle gives the appearance of cedar shingles without the issues common to natural wood products such as rotting, splitting, and cracking.
Straight Edge Panel
Staggered Edge Panel
Individual Shingles 7″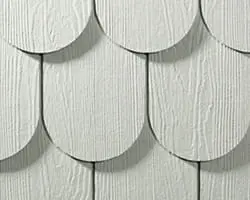 Half Rounds
---
HardiePanel Siding
HardiePanel vertical siding combines durable performance with a great price. HardiePanel and HardieTrim are often used together to give Denver homeowners the popular board-and-batten look.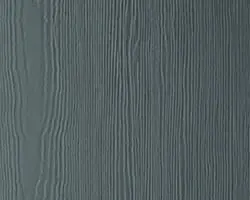 Select Cedarmill
Smooth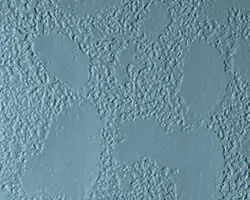 Stucco
Sierra 8
---
HardieTrim Boards
Add that final professional touch by accentuating doors, windows, gables, and corners with HardieTrim. It's a great way to introduce colors to create customized exterior design.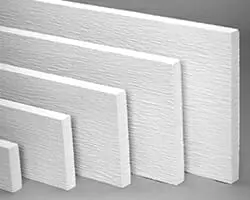 4/4 Rustic
4/4 Smooth
5/4 Rustic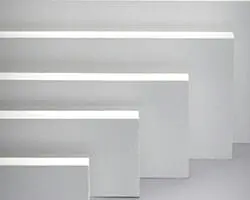 5/4 Smooth
Rustic Grain Batten Boards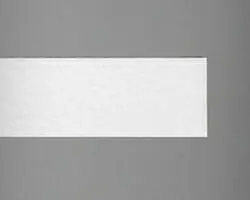 Smooth Batten Boards
---
HardieSoffit
These panels are factory-primed fiber cement that protect your home by covering the gap between the underside of your roof eaves and exterior wall. You can choose from vented and non-vented smooth & cedarmill styles, as well as many pre-cut sizes.
Non-Vented Cedarmill
Non-Vented Smooth
Beaded Porch Panel
---
Hardie Artisan Siding & Trim
The unique features of extra thick boards with deep shadow lines found on James Hardie's Artisan lap siding and trim create dramatic detail and dimension. This combo adds gorgeous curb appeal to your home's siding.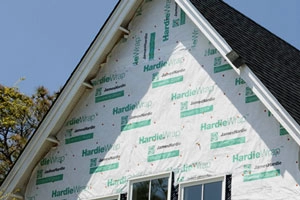 HardieWrap Weather Barrier
Provides your home a breathable, water-resistant barrier that keeps your Denver home dry by allowing water vapor to escape.
James Hardie Siding Colors
Enjoy the Benefits of ColorPlus Technology
James Hardie uses the patented ColorPlus Technology to create long-lasting colors that don't fade over time. This unique process involves treating each piece of siding with several coats of paint that are baked into the boards, producing an appearance that is both lovely and enduring.
ColorPlus Technology has other benefits you'll appreciate, such as:
Vibrant colors that don't easily fade
Resistant to scratches and other damage
Withstands the heat, cold, wind, rain and other harsh weather common to the Denver area
Available for your choice of James Hardie siding products
Comes with a 15-year warranty
Woodstock Brown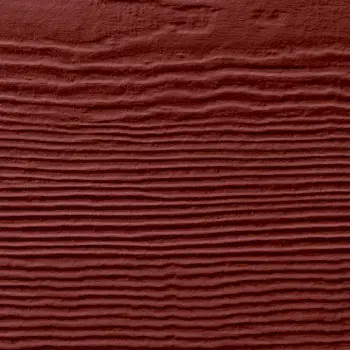 Countrylane Red
Boothbay Blue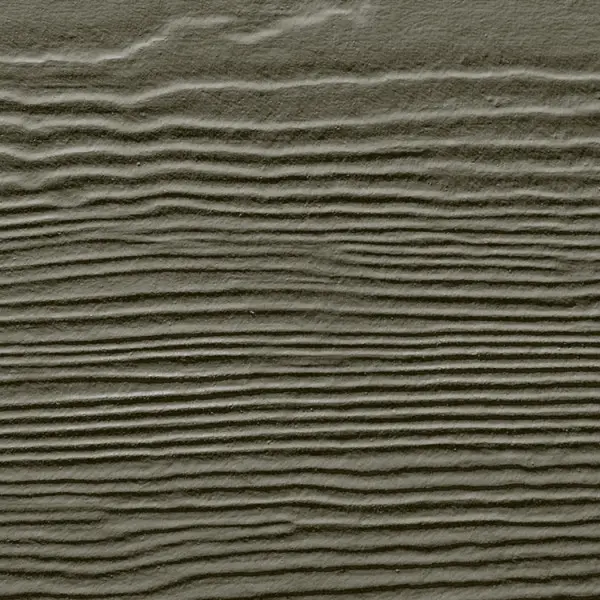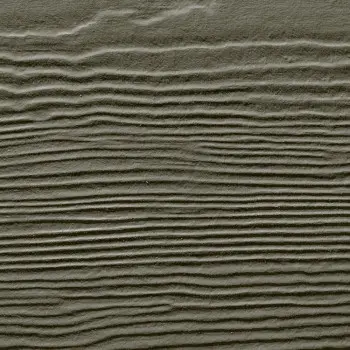 Timber Bark
Rich Espresso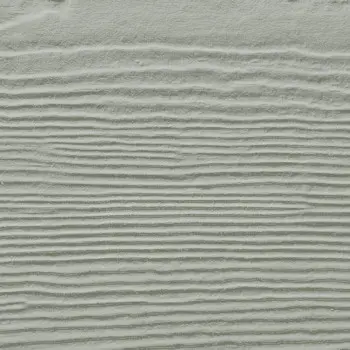 Pearl Gray
Night Gray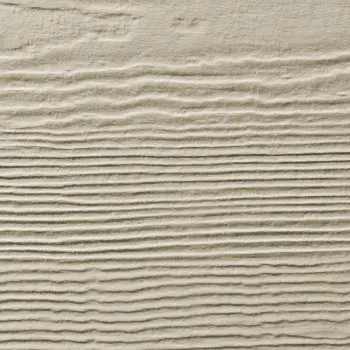 Navajo Beige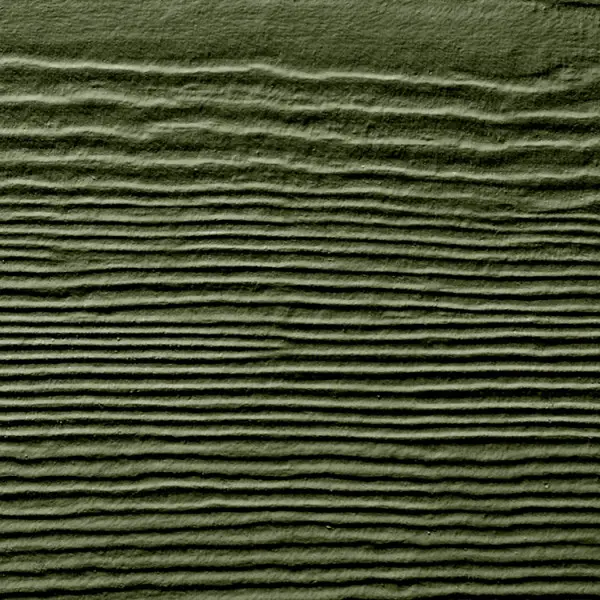 Mountain Sage
Monterey Taupe
Light Mist
Khaki Brown
Iron Gray
Heathered Moss
Gray Slate
Evening Blue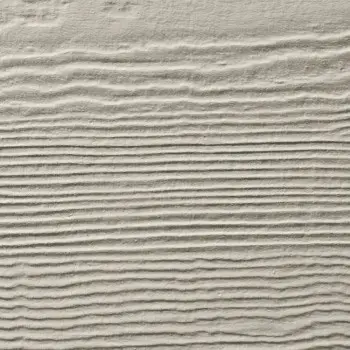 Cobble Stone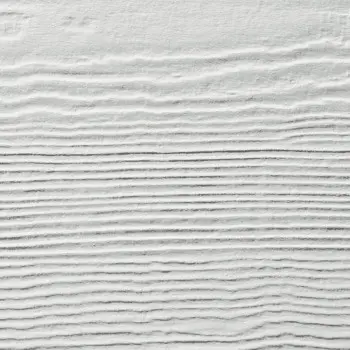 Arctic White
Aged Pewter
Featured James Hardie Siding Project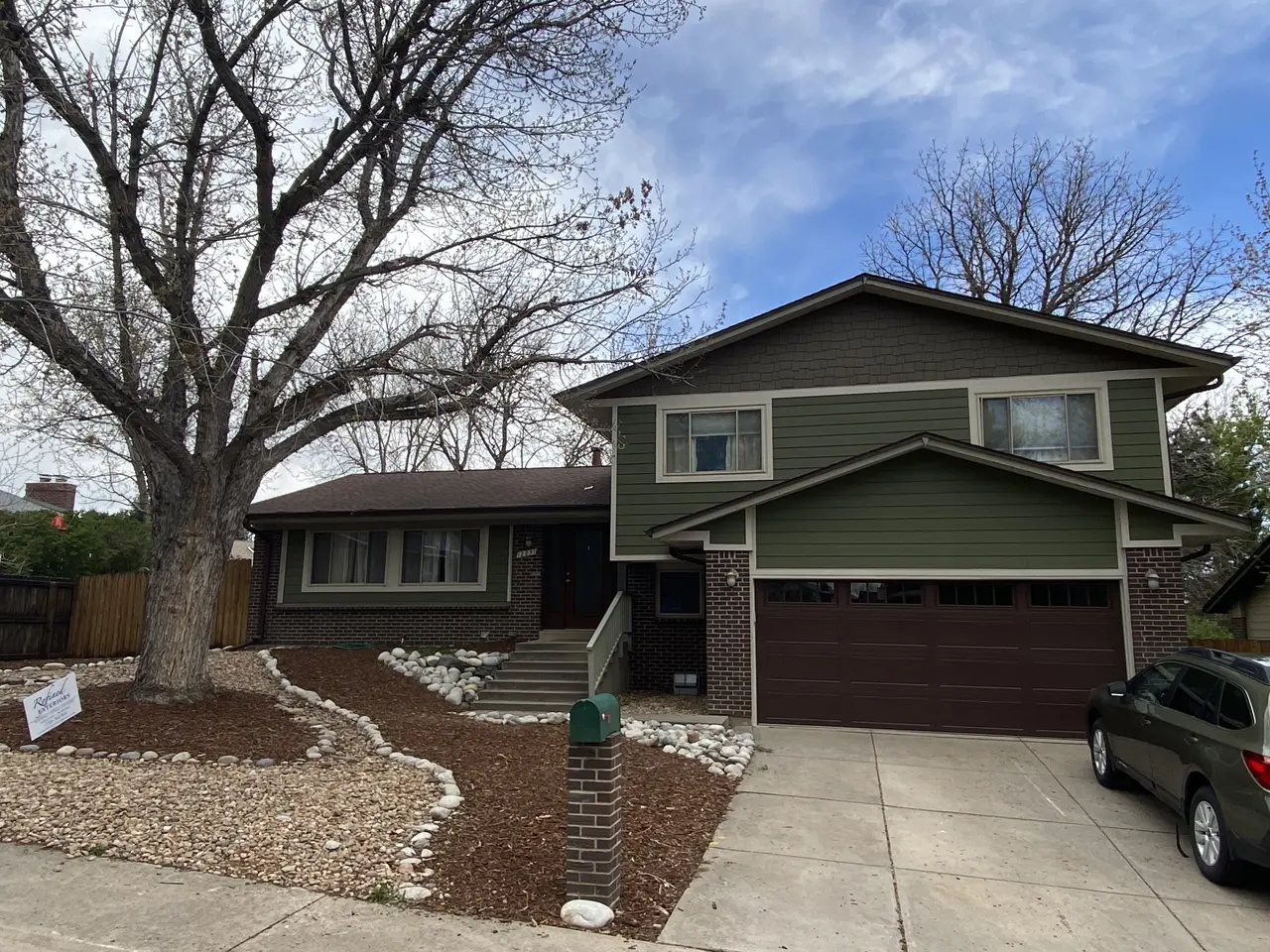 Renovations: James Hardie Siding Replacement
Woodpecker-Damaged Stucco Replaced with Hardie Board
A Lakewood homeowner was fed up after having to pay for repeated repairs due to holes caused by woodpeckers…
Refined Exteriors: Denver's Trusted James Hardie Siding Contractor
James Hardie is a trustworthy, superior siding that is easily adapted to the needs of any home. It lasts for years and maintains its good appearance over time, making it an excellent value for your Denver area home. When you choose James Hardie siding, you'll enjoy a home that looks sharp and attractive for years to come, giving you both a sense of pride and peace of mind.

Not everyone installs James Hardie siding the right way, but Refined Exteriors was awarded James Hardie Elite Preferred Contractor status due to our dedication to quality work, honest communication, and ensuring Denver homeowners are satisfied with their new siding. Contact us today to get started on your James Hardie siding project.
"Refined Exteriors did a great job fixing our siding. Not only did they match the color and type of siding, they did it quickly and efficiently. They also kept us updated every step along the way and got the job done quickly. I am a very satisfied customer and will most certainly be using them in the future!"

Allison A.
Denver Homeowner