One of the most compelling reasons to invest in James Hardie Siding for your home is the full, gorgeous range of James Hardie colors that are available. The colors you choose can help you express your personal style as well as enhance the exterior of your home home. James Hardie siding comes in pre-painted finishes for ease of application, or it can be painted any color you choose, making it fully customizable to suit your individual tastes.
Enjoy the Benefits of ColorPlus Technology
James Hardie uses the patented ColorPlus Technology to create long-lasting colors that don't fade over time. This unique process involves treating each piece of siding with several coats of paint that are baked into the boards, producing an appearance that is both lovely and enduring.
ColorPlus Technology has other benefits you'll appreciate, such as:
Vibrant colors that don't easily fade
Resistant to scratches and other damage
Withstands the heat, cold, wind, rain and other harsh weather common to the Denver area
Available for your choice of James Hardie siding products
Comes with a 15-year warranty
Selecting Colors that Are Right for You
Here at Refined Exteriors, we love the fact that the homeowners we serve can enjoy colors that will last them a very long time, eliminating the need for frequent re-painting homes without James Hardie ColorPlus technology need. As a Preferred Contractor with James Hardie, we offer you the complete selection of color options for this durable siding and our trained experts can consult with you on the best colors for your home with James Hardie's color palates.
Click the image below for a larger version: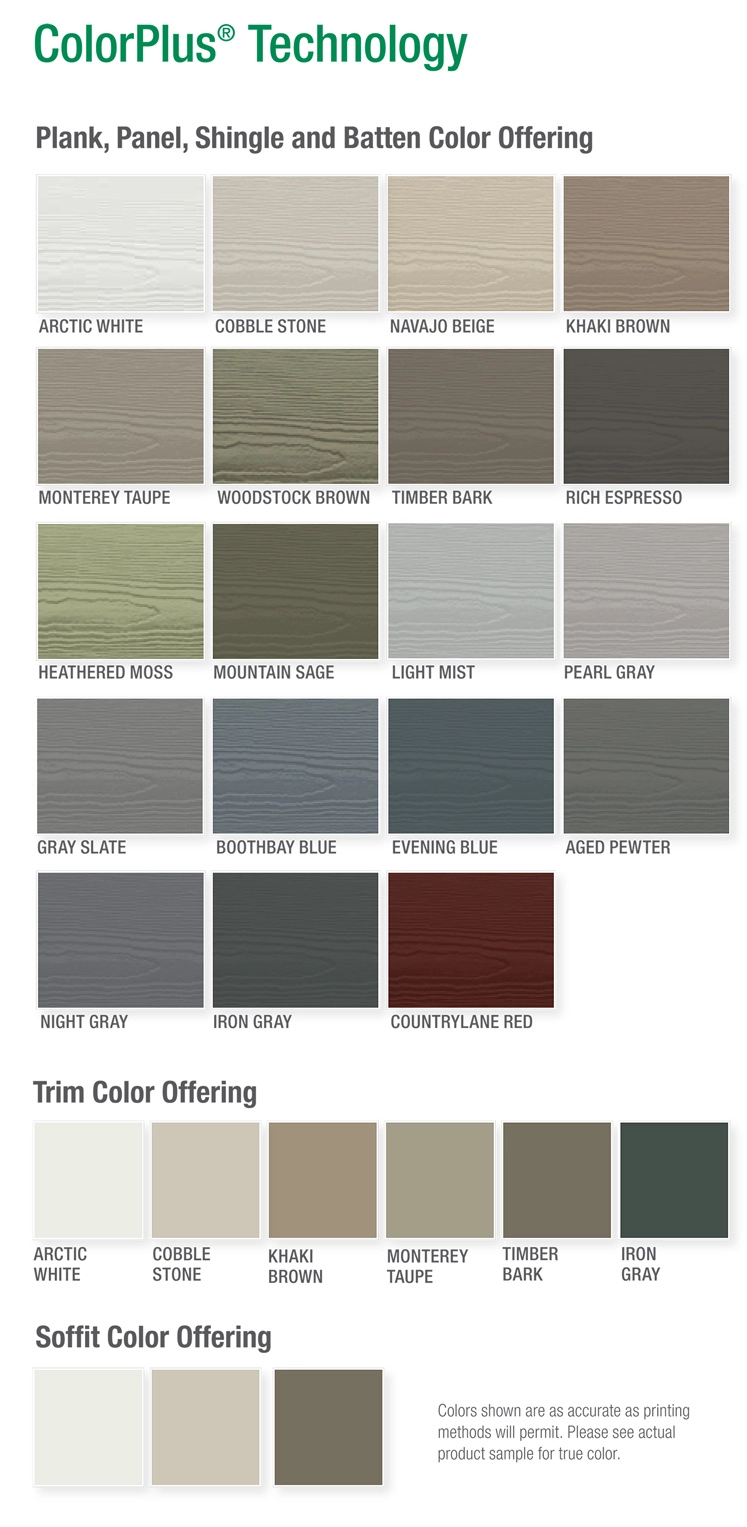 Improve Your Home, Stress-Free
Enjoy a house that you're proud to come home to, a house as beautiful and easy to care for as you can dream of.
Click the link below or call us today at (720) 360-1611 to schedule your free, no obligation estimate.