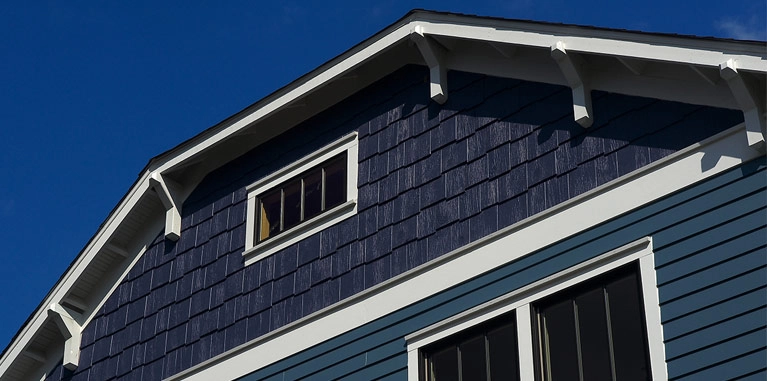 Are you tired of seeing damaged trim and siding reduce the pleasant curb appeal and value of your home? It's time to enjoy your Denver area home's beauty again by hiring a siding professional to install LP SmartSide siding and trim. Contact the experts at Refined Exteriors for the highest quality materials and flawless installation.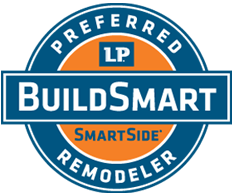 Our LP SmartSide siding products deliver the warmth and beauty of traditional wood, plus the tremendous durability of engineered wood while providing unbeatable curb appeal! Our SmartGuard manufacturing process creates products engineered for strength, performance and protection against fungal decay, extreme weather elements and termites. The LP SmartSide family features four distinct product collections — all backed by an exceptional industry-leading 5/50 year Transferable Limited Warranty.
Why Build with LP SmartSide Siding?
Over 5 billion square feet of LP SmartSide siding was used by builders since 2007, making it a trusted name in engineered wood siding. Some of the amazing features and spectacular performance qualities of LP SmartSide siding include:
Beautiful appearance to enhance your home's curb appeal
Durable makeup for your peace of mind
Proven, lab tested and outdoor condition tested for its ability to withstand extreme temperatures, humidity, snow and rain
Protection against fungal decay and termites
Longer siding lengths—up to 16 feet—provide fewer seams and premium appearance
Outstanding warranty delivers years of guaranteed protection
LP SmartSide siding's state-of-the-art SmartGuard manufacturing process ensures all LP SmartSide products deliver outstanding strength and durability. Resilient tested materials create siding you can enjoy for years to come.
The industry-leading 5/50 Year Transferable Limited Warranty leaves homeowners confident and at ease with their wise investment in LP SmartSide products. Our 5/50 Year Limited Warranty provides a 5-year, 100% labor and replacement feature and a 5/50 Year Prorated Limited Warranty on the product.
Why Choose LP SmartSide Siding over Traditional Wood?
LP SmartSide siding and trim products offer multiple advantages over traditional wood trim and siding materials including:
delivers the beautiful, authentic look of real wood for unbeatable curb appeal
is free of knots, so there are no flawed pieces like there are in wood siding
resist cupping and warping — unlike wood siding
siding and trim are factory pre-primed to take paint well, delivering optimal adhesion and consistent application
products work and cut just like traditional wood, taking nails and screws with ease.
Click the link below or call us today at (720) 360-1611 to schedule your free, no obligation estimate.