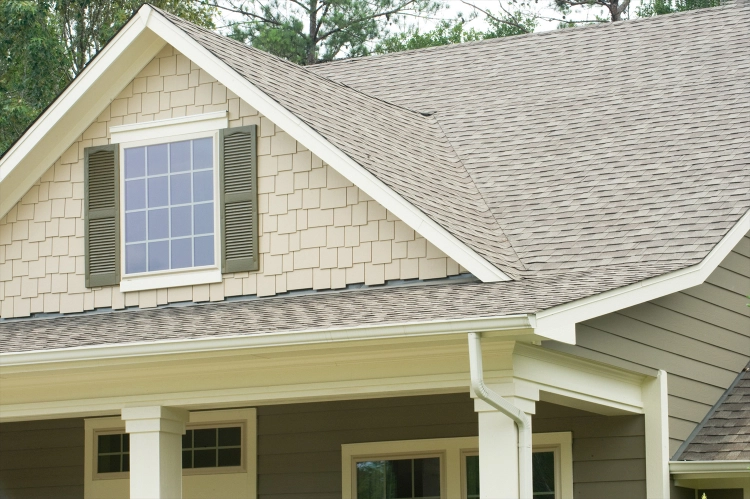 Let's talk James Hardie®. If you're looking to reside your Denver home, this fiber cement option has likely been on your radar. That's because contractors like our team at Refined Exteriors know that choosing Hardie Board over other materials can have lasting benefits for your home.
But as with every siding option on the market, comparing what your home needs and what to expect from a siding is the best way to select the right siding for your home.
What Is Hardie Board Siding?
James Hardie fiber cement siding, also known as Hardie Board, is the number one siding in America. It protects millions of homes all across the country.
Like all fiber cement siding, Hardie Board is comprised of silica sand, cement, cellulose wood fibers, and water. But it is specially designed by James Hardie to fit the exact climate in which you live, bringing you a tailor-made, lasting exterior.
But before you reside your home, you'll want to know not only the good but also what aspects of James Hardie fiber cement you might not love so much. So we've created a guide to help you understand the pros and cons.
What to Love About Hardie Board Siding
Durability and Longevity
Perhaps the most well-known benefit of fiber cement is its durability. Due to its makeup of cement and silica sand, James Hardie fiber cement is resilient. It is five times thicker than vinyl, which adds to its strength and durability, making it difficult to crack or warp.
The material is resistant to moisture, keeping it from rotting, warping, and deteriorating the way other materials are prone to doing.
But it doesn't stop there with James Hardie. The siding is also:
Noncombustible
Pest resistant
Weather-resistant (Engineered for Climate®)
Less likely to dent or crack
Appearance
Homeowners across the country also love Hardie Board for its elevated aesthetic. The siding competes with materials like Masonite or vinyl. So while it provides greater durability, it also provides a more expensive look.
The thick boards allow for a more realistic wood imitation. The grooves and grains designed in the planks are deeper than that of vinyl, bringing a more realistic texture to the boards.
ColorPlus
Adding to the aesthetic is the benefit of James Hardie ColorPlus® Technology. This baked-on paint color was engineered to resist fading from the sun's UV rays. It also has multiple coats applied in a factory setting for consistency and durability to the paint. This keeps your siding protected and beautiful for years. ColorPlus is covered by a 15-year, limited warranty.
Engineered for Climate
James Hardie fiber cement is a unique form of siding because it is engineered specifically for the climate it is in. James Hardie wanted its product to stand above the rest, so the company spent time researching the various climatic regions in the USA and their climatic patterns to develop different types of siding for those regions, creating siding that is tailored to your home.
Options
Accompanying its appealing aesthetic, Hardie Board possesses a wide range of options and versatility for homeowners. From color to style, James Hardie fiber cement has hundreds of combinations to choose from. You can reside your entire exterior with this durable product while still incorporating a multi-dimensional design.
Warranty
To back its outstanding fiber cement siding, James Hardie provides top-of-the-industry warranties. The siding is covered by a 30-year non-prorated, limited warranty, meaning the amount of coverage doesn't diminish over time. James Hardie truly stands behind the integrity of its products.
What Not to Love About Hardie Board Siding
Timely Installation
As we mentioned, James Hardie fiber cement is thick and durable; this also makes it heavy. And while this is a major advantage for the longevity of the product, it also makes the material more difficult to install.
Unlike vinyl, which is a lightweight material that can easily be transported, cut, and installed, fiber cement requires more manpower and specialty skills to install properly. Its thickness makes it more difficult to cut, place, and nail into place, resulting in lengthier installations. Not to mention it requires qualified contractors.
Labor and Installation Cost
Because of the lengthier installation time and the need for proper installation, James Hardie fiber cement can be a more costly item to install than other forms of siding, like vinyl.
While this may appear to be an upfront negative, the initial investment helps to fortify your exterior with a product that requires fewer repairs and replacements over time, which can result in savings rather than a deficit. The key to a long-lasting siding is hiring the right contractor. James Hardie does the footwork for you by assessing and then certifying only those contractors who are committed to the same excellence as James Hardie. When hiring a contractor, look for their classification as a Preferred James Hardie contractor.
Some Maintenance
Homeowners love James Hardie siding because it is low maintenance. However, it is worth noting that compared to its top competitor, vinyl, it does require some upkeep. Unlike vinyl, which will never need painting, the fiber cement boards may need to be touched up. But with ColorPlus boards, you know your paint will last for years.
Cleaning fiber cement also helps to maintain its longevity. Check with your contractor for proper cleaning methods to ensure you properly care for your siding, or thoroughly read through the instructions James Hardie provides.
The Right Product and the Right Siding Contractor Make All the Difference
It takes time, effort, and dedication to maintain our James Hardie Preferred Contractor status, but our team believes in providing you with nothing but the best installation possible and peace of mind knowing you can rely on the work we provide.
Before you hire your siding contractor to install this lasting and beautiful product, see what hiring a James Hardie Preferred Contractor can do for your home. And if you still aren't convinced if James Hardie is the right choice for you, learn more about how James Hardie fiber cement siding can protect your home.